Sports Memorabilia Appraisal Services
For those collectors that are interested in selling baseball cards, it is usually a simple process. Even rare cards can be quickly graded by a third-party and will then be seen as more "trustworthy" on the open market. But what about sports memorabilia appraisal services? How much trust and value do they add? Who are the respected players in the field and what services are offered? Baseball memorabilia collecting has exploded in the last two decades and so has the number of fraudulent pieces sold to unsuspecting or inexperienced buyers. Fortunately, the rise of sports memorabilia appraisal services has helped level the playing field and helps keep the hobby fun and safe for everyone.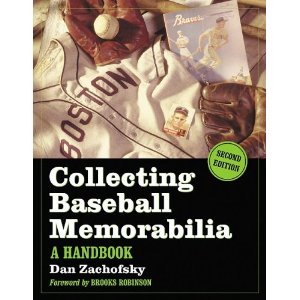 The first question to ask when considering getting a prized piece authenticated is "What type of piece is it?" Game used bat or uniform? Signed baseball or card? Trophy or pennant? Rare store model item? Authentication takes many forms. It can be a matter of determining if an item is counterfeit, a fantasy item, or a forged collectible. Just as each of the three main baseball card grading companies is respected and considered to be an expert in certain areas and weaker in others, so are the sports appraisers.
Another consideration is the purpose of the evaluation. Cost is always a concern when getting an appraisal. If the item is being appraised for insurance purposes versus resale purposes, this can play a role in deciding how much is spent on the appraisal and to what depth the item should be evaluated. The cost varies widely depending upon the item to be evaluated and the era it is from. Memorabilia from the early 1900s require very specialized skills and testing equipment. Many sports auction houses have partnerships with appraisers and will take any fees associated with verifying your item out of the final bid keeping your upfront out-of-pocket expense at a minimum. This is why the purpose of the evaluation is so important.
Who are the big names? James Spence Authentication is widely respected in the hobby and has a staff capable of evaluating hockey, baseball, football, and basketball autographs from all periods. They offer notarized and watermarked letters of authenticity and are a popular choice with the major auction houses.  PSA DNA can usually verify modern autographs and many collectors opt for PSA due to price. MEARS (Memorabilia Evaluation and Research Services) is the industry leader in evaluating uniforms and equipment and has probably handled more vintage game gear than anyone else.
Collecting memorabilia is a fun and history filled link to the National Pastime, but it is still worth protecting yourself. Do the research and talk to auction houses and fellow collectors and investigate an appraiser before you commit. Happy collecting!